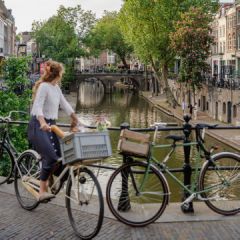 The International Welcome Centre
The International Welcome Centre (IWC) information desk is located in the Stadskantoor, which can be found near the west exit of Utrecht Central Station at the Stadsplateau 1.
The desk is open 5 days a week and you can just walk in an ask your questions. The IWC also helps out with your residents permit/visa and registration with the municipality. Last, but not least, the IWC organises a host of networking, social and information events.
The expat community in Utrecht
To help you connect with like minded internationals, or help you find some much needed information, we made a list of useful organisations, expat groups, expat information and much more.