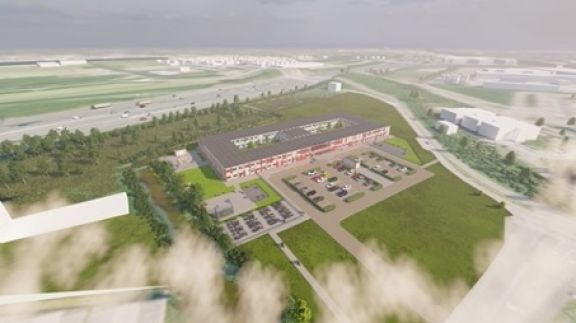 The building wraps around two courtyards
Space to meet and mingle.
The building in the shape of an 8 wraps around two courtyards, one for primary and one for secondary students. These are communal spaces where we can meet and mingle. The school will have a large Aula, which will be used for assemblies, performances, parent information meetings and celebrations. We will have science labs, design rooms, music, drama and visual arts rooms for both primary and secondary students as well as a dedicated primary and secondary media centre. Parents can meet and connect in a dedicated on site parents' room.
Our youngest students will use one of the play rooms for their PHE lessons, whilst older primary and secondary students will use one of the two sports halls on campus. For their outdoor PHE lessons, older students will make their way over to the nearby municipal sports park.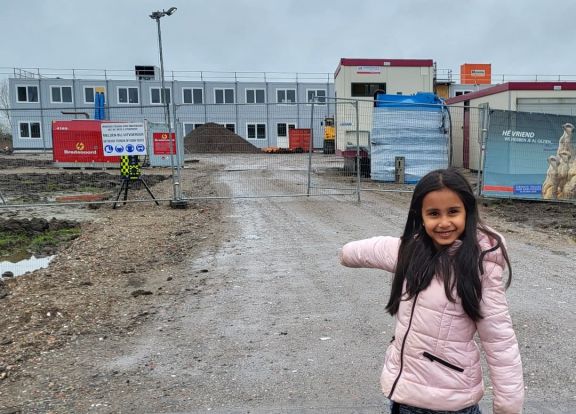 Modular school building
Our new campus at Utrecht Papendorp is constructed using prefabricated units. The first of 444 units arrived in February 2023, whilst the last unit was put into place in early March. During construction we asked our school families to check out our new location and send us a picture, which they did!