The PYP framework emphasises the central principal of student agency.
This means that students have voice, choice and ownership of their own learning. Building on their own background, knowledge, language(s) and experiences we are committed to develop internationally-minded students. The curriculum is mapped out through transdisciplinary units of inquiry. These units can have multiple subject focuses, such as social studies or science. Mathematics and language are always a key focus within the units of inquiry.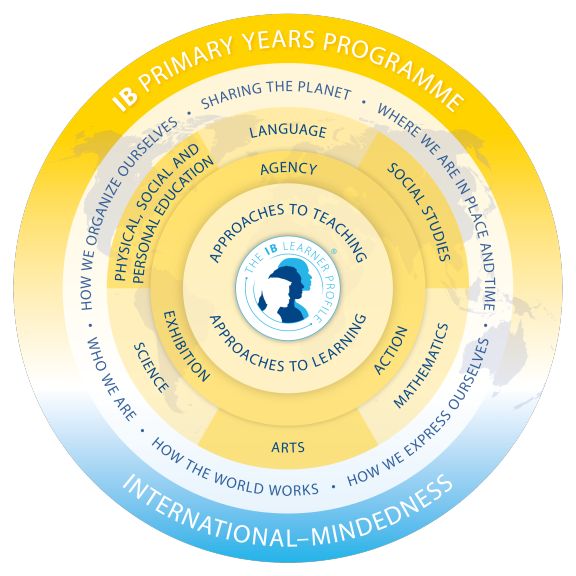 The learner profile
The IB learner profile represents a broad range of human dispositions, capacities and traits that encompass intellectual, personal, emotional and social growth. Developing and demonstrating the attributes of the learner profile is an expression of what the IB means by international-mindedness. All members of the school community have a responsibility to be guided by and demonstrate a commitment to the development of the IB learner profile attributes with the aim to learn to respect themselves, others and the world around them.
Approaches to learning
The IB approaches to learning skills (ATL's) are grounded in the belief that learning how to learn is fundamental to a student's life in and out of a school context. In broad terms, IB programmes support learners in developing:
Thinking skills
Communication skills
Research skills
Self-management skills
Social skills
The approaches to learning and associated sub-skills support students of all ages to have voice, choice and ownership of their learning. Through a variety of strategies, PYP teachers collaboratively plan for implicit and explicit opportunities to develop ATL's both inside and outside the programme of inquiry.