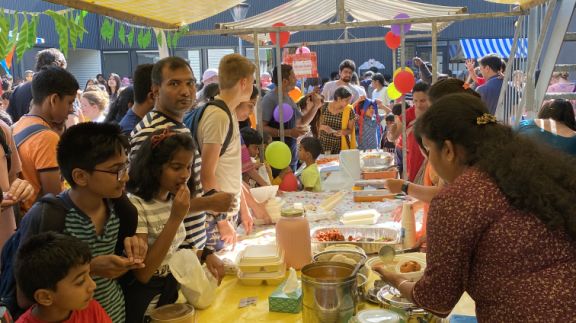 Join us
Parent Support Group
How to get involved.
In joining the school, all parents become part of the Parent Support Group (PSG).The PSG is actually the parents supporting parents within ISU, and helping each other settle in and have fun. Within the PSG, there is also a PSG Organising Committee which organises a number of events, with the collaboration of  ISU leadership and staff.The PSGOrganising Committee welcomes willing and committed volunteers so more events can be organised for the benefit of all. If you are interested, please reach out to the PSG via psg@parent.isutrecht.nl.
Parent volunteers at ISU
There are various volunteer roles for parents within the school:

New Parent Connectors. The PSG New Parent Connectors (NPC) assist new parents with basic school and community questions. We do our best to connect you with current school parents who are willing to share their ISU experiences. If you would like a new parent connector to contact you, please email npc@parent.isutrecht.nl​. In your email, you can indicate if you are hoping to meet someone with experiences with certain countries, languages or other interests.
Class parent representatives. Each primary class has at least one parent who works closely with the classroom teacher and the PSG throughout the year. Class parent representatives liaise with all the parents in the class, to find volunteers for various class activities and excursions. If you would like to become a class parent representative please talk to your child's classroom teacher.
Class volunteers. These are volunteer parents who help in the class with for example guided reading, class decorations and festivities. They might also accompany the class on an excursion.This is a fantastic way to engage with your child's class and meet other parents. If you are interested, please talk to your child's class parent representative and/or your classroom teacher.
ISU has a Participation Council that conforms to the Dutch participatory model for schools. In this official body staff, parents and students have a voice and play an advisory role for certain areas of school vision and planning.